To aply the ethics to you circle of edepts , do not get the same mistake scientology , and all the cults do , you first diseminate the teck to thet them in the road to be financialy free and , time free so they can work in the second level , that is to get the dinamic of the group goin on , that is to said the policeies that make the group guive and take without sacrificing nobody , thats the way , then we can take over the world , in the same maner guiving and taking in an athical optimus way , were is the mistake then ?

Para aplicar la etica a tu circulo de adeptos no devemos de cometer el error que cometio ronald h hubbard , de entre sus mismas fila aplicar metodos correctivos para explotacion de el culto , eso es passe pues sucede en muchos cultos , y francamente esta fuera de etica si nos ponemos a pensar , mas bien es la diseminacion de el mejoramiento personal , de la persona , y luego que la persona ya esta bien fisica moral y financieramente entonces puede gastarse en estructurar el segundo y tercer nivel que es el familiar , el grupal y el mundo}ial , para aplicar las dinamica sociales que veneficien a los adeptos , , es una especie de piramide donde los que alcanzan los niveles mas altos estan sosteniendo a los que estan en los niveles mas bajos en un intercambio de materia enrgia espacio y tiempo , sin llegar a ser dependientes de ellos , y ellos sin llegar a ser autores de corrupcion , y usted que piensa? bueno ahora unos comerciales para la ayuda a los que estan en el nivel mas bajo , , claro que ellos son independientes pero para yudarlos a avanzar a los niveles mas altos , en un acto de coperacion de lo que tenemos los ayudamos.
Powered by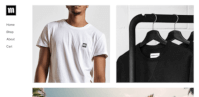 Create your own unique website with customizable templates.